Welcome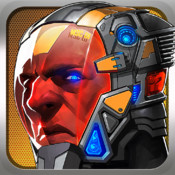 This wiki is for the game Galaxy at War Online by Sphinx Entertainment. It is available on iOS for iPhone, iPod and iPad at iTunes and for Android on the Play store. Its purpose is to document the game and its mechanics and topography. The official forums are at http://forum.sphinxjoy.com.

Fight for control of the galaxy, conquer the universe, lead your alliance to victory

Facing the potential assaults from many powerful enemies, you'll have to discover and colonize new planets, build your military bases, produce super battleships, group with the most powerful forces. Command your fleets, wage wars of your own to expand your territory in the Galaxy!
Game Mechanics
General Overview

Technical Details
Contributions
Any comments, fixes, improvements and suggestions are appreciated, but please read the contributions page before adding edits and making changes.
The current focus is on general game details such as costs and times for research and buildings, as well as more complete info about available actions and techniques.